2012 Gorham and Kirk Stieff Ornaments
Sterling Silver Christmas Ornaments
Limited edition sterling and silverplate 2012 Gorham and Kirk Stieff Silver Ornaments, two of the country's oldest silver manufacturers. Gorham and Kirk Stieff may not have as large of a selection of silver ornaments as othe manufacturers but they do carry one of the most popular sterling silver ornaments, the Gorham Snowflake. Click on any item below for complete information.
Click on any ornament for complete details!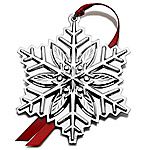 Gorham Snowflake
Sterling Silver ornament
by Gorham
$109.95
$76.97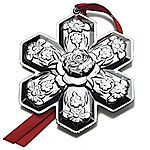 Repousse
Sterling Silver ornament
by Kirk Stieff
Sold Out!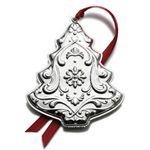 Chantilly Tree
Sterling Silver ornament
by Gorham
Sold Out!
---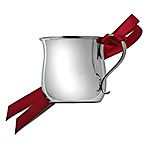 Baby Cup, 1st Edition
Sterling Silver ornament
by Gorham
$109.95
$87.96