Little Love
Baby and Child Stainless Steel Flatware by Oneida
The Little Love baby and child flatware pattern by Oneida may be the most adorable of all the baby and child patterns we carry. This collection features a single heart cut out of the end of each handle, except for the child knife.
The Little Love collection is just as functional as it is adorable with pieces that will grow with your own little love from the infant stage into the toddler years and continuing into childhood.
You may also like the Baby Hearts pewter baby cup by Reed and Barton.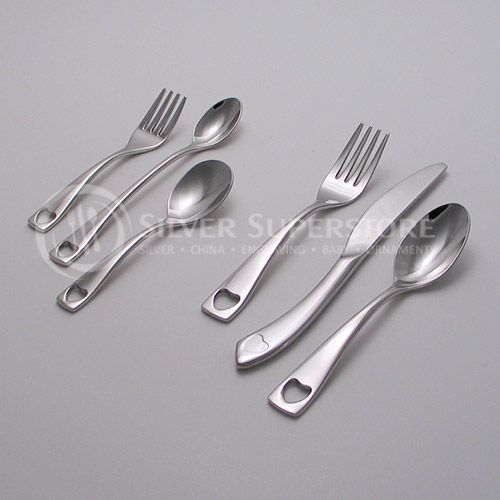 Larger Image
3-pc Baby Set Includes:
Infant Feeding Spoon
Toddler Fork
Toddler Spoon
3-pc Child Set Set Includes:
Child Fork
Child Knife
Child Spoon
6-pc Progress Set Includes:
3-pc Baby Set
3-pc Child Set