Dublin Crystal Gifts by Godinger
The Dublin Crystal collection bring a touch of Irish magic to your table. Each piece is handcrafted of 24% lead crystal, using centuries-old techniques perfected by Bohemian artisans. Dublin collection is the # 1 collection in Godinger for the past 35 years. Outfit your home with full selection of decor and gift items from the Dublin Crystal collection.
If you do not see the Dublin crystal piece you are looking for on this page, please call our toll free number, 1-800-426-3057, and a representatvie will be happy to assist you.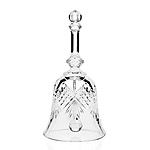 Crystal Bell
$19.95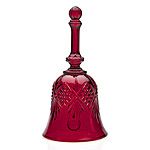 Red Crystal Bell
$21.95