Pearls Satin
by Liberty Tabletop - 18/10 Stainless Flatware
Simply stunning and everything you would expect from Pearl – in Satin! Our craftsmen kept the embossed beading and added a modern brushed matte finish to the classic teardrop design. Skillfully manufactured with "Euro-Sized" pieces, Satin Pearl has boundless versatility for any décor – traditional to contemporary.
Pearls is also available with a shiny finish.
Personalize your flatware! We offer a high quality, in-house engraving service. Right now, add custom engraving, up to three letters, to your 5-piece place setting for $24.95, to your 20-piece service for 4 for $80, to your 40-piece Service for 8 for $110 or to your 60-piece service for 12 for only $120! Add a flatware item to your shopping cart to view engraving options.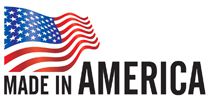 Larger Image
Liberty Tabletop -
Pearls Satin Flatware
5pc Place Setting Includes:
Salad Fork
Dinner Fork
Dinner Knife
Oval Soup Spoon
Teaspoon
3pc Hostess Set Includes:
Casserole Spoon
Servall
Serving Ladle
5pc Serving Set Includes:
Serving Spoon
Pierced Serving Spoon
Sugar Spoon
Serving Fork
Butter Serving Knife
20-pc Set Includes:
45-pc Set Includes:
(8) 5pc Place Settings
(1) 5pc Serving Set
65-pc Set Includes:
(12) 5pc Place Settings
(1) 5pc Serving Set
125pc Set Includes:
(12) 5pc Place Settings
(1) 5pc Serving Set
(12) Dessert Forks
(12) Dessert Knives
(12) Butter Knives
(12) Round Soup Spoons
(12) Steak Knives