Lunt Silver Baby Gifts
Sterling Silver Baby Gifts by Lunt Silversmiths
Lunt Silversmiths offers a wide range of sterling silver baby gifts including baby cups, baby and child silverware, comb and brush sets and a baptismal shell. Any one of these Lunt silver baby gifts would be a stand out gift for a baby shower, birthday or christening and then become a treasured heirloom for years to come.
You can make your gift even more special by adding custom engraving. Nearly all of our Lunt silver baby gifts can be easily engraved. Click on any item below for complete details. Would you like assistance choosing just what to engrave or what item to give? Our helpful staff is here for you; give us a call at 1-800-426-3057.
Lunt Sterling Silver Baby Cups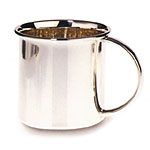 Classic
Sterling Silver Baby Cup
$299.00
$250.00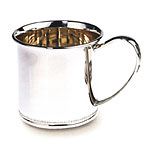 Beaded Edge
Sterling Silver Baby Cup
$340.00
---
Lunt Sterling Silver Baby and Child Silverware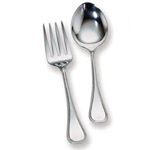 Beaded Edge
Sterling Silver Baby and Child Silverware
$100.00
---
Lunt Sterling Silver Comb and Brush Sets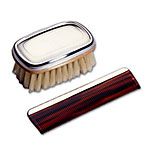 Military
Sterling Silver Boy's Comb and Brush Set
$200.00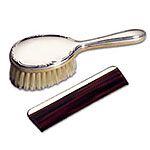 Classic
Sterling Silver Girl's Comb and Brush Set
$200.00
---
About Lunt Silversmiths
Established in 1902 and acquired by Reed & Barton in 2010, Lunt's distinctive product line is the perfect complement to Reed & Barton's extensive array of tableware, serveware and giftware. The Lunt collection includes an exceptional offering of flatware, picture frames, baby gifts and Christmas ornaments. Chosen by the U.S. government as the official tableware in all U.S. embassies and consulates around the world, Lunt's Embassy Scroll sterling silver flatware pattern is a true testament to the timeless design and unwavering quality synonymous with the Lunt brand. For elegant entertaining and cherished gifts, Lunt offers an array of products that enrich traditions and elevate each moment.
Lunt Silversmith's unwavering commitment to quality and customer satisfaction can be found in every
product that bears their name.