Bel Chateau
Sterling Silver Flatware, Silverware by Lunt Silversmiths
Bel Chateau is one of Lunt's most popular sterling silverware patterns, and is a fairly recent introduction, debuting in 1983. All items listed are brand new.
Sadly, Bel Chateau is being retired from production. We have no stock remaining.
You may also like Chantilly sterling silverware by Gorham or French Provincial sterling silverware by Towle Silversmiths.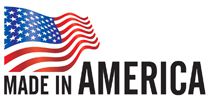 Larger Image
What does "HH" mean?
HH stands for "Hollow Handle", which means that the item has been made with a hollow sterling silver handle, and a stainless steel utensil has been inserted into it. Generally, the dinner knife handle is used for serving pieces, and a smaller version is used for the Butter Knife and Butter Spreader.