2012 Christmas Tree Annual Snowglobe Ornament
Holiday Collectible by Spode
The 2012 Spode Christmas Tree Annual Snowglobe Ornament is enchanting, colorful, decorative and collectible. This Christmas ornament is sure to put anyone who see it in the holiday spirit whether it is being hung upon your own tree or displayed on your mantle.
The Spode Christmas Tree Annual Snowglobe Ornament is a perfect gift for the colletor of snowglobes. If you are looking to start a new tradtion, what better way than with a snowglobe from such a beloved pattern as Spode Christmas Tree.
If you are looking for the Spode Christmas Tree line of dinnerware, we offer that line along with matching stainless steel accessories and casual glassware.
This snowglobe ornament measures 2-1/2 inches in height. You may also like the Spode Christmas Tree Annual Musical Snowglobe.
Receive 10% off each when you order six or more Christmas ornaments
About Spode
Portmeirion Group acquired Spode in 2009. With an outstanding product range and rich history that complemented Portmeirion's existing brands, Portmeirion felt it very important to keep this great British brand alive.
Josiah Spode I (1733-1797) founded the Stoke-on-Trent based pottery company, Spode, in 1770. His inherent skills and sheer dedication to his business lead to two major achievements that would redefine the pottery industry; the development of a winning formula for fine bone china and the perfection of blue under-glaze printing.
Don't forget about: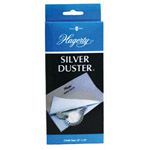 Hagerty Silver Duster
Silver Polishing Cloth
by Hagerty
$8.95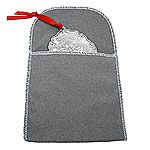 Storage Bag
4" x 4" Silver Storage Bag
by Reed and Barton
$4.95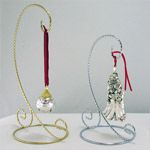 Christmas Ornaments Stands
Gold, Silver and Clear Stands
Each color available in two sizes
$4.95