Pewter Baby Rattles
Heirloom Quality Baby Gifts
When it comes to new babies the baby rattle is an iconic symbol. Little ones love to play with the shiny toy that fits their tiny hands so perfectly. When the time comes for them to outgrow their rattle it will become a treasured keepsake and maybe even get passed down to the next generation.
We offer high quality pewter baby rattles from top companies like Salisbury Pewter and Empire Silver. All of the rattles below can be personalized with custom engraving.
Click on any rattle below for full item details.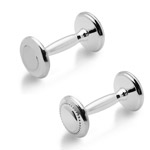 Beaded or Plain Rattle
by Empire Silver
$79.95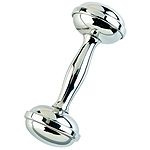 Classic Dumbbell Rattle
by Salisbury Pewter
$57.95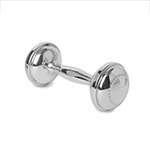 Beaded Dumbell Rattle
by Salisbury Pewter
$57.95
---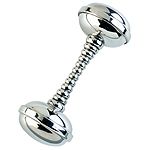 Stacking Ring Rattle
by Salisbury Pewter
$57.95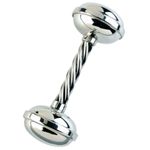 Twisted Handle Rattle
by Salisbury Pewter
$57.95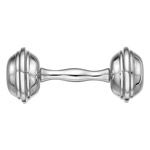 Concord
by Reed and Barton
$64.00
---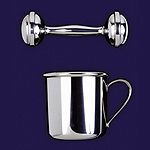 Rattle and Baby Cup Set
by Salisbury Pewter
$110.95
---