Pewter & Nickelplate Baby Comb and Brush Sets
Modern pewter is one of the most beautiful metals in use today, and is a popular choice for baby gifts. Nickelplate is a great option if you are looking for the shine of silver but don't want to worry about tarnish. The comb and brush sets we carry are made in a shiny finish, are very reflective and will never tarnish.
Each brush and comb set arrives in an elegant gift box. Click on a set for more information and a bigger picture!
We also carry many of these Brush and Comb Sets in Sterling Silver.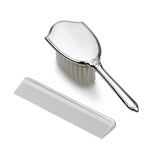 Girls Classic Plain
Pewter Comb and Brush Sets
by Empire Silver
$99.95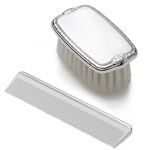 Boys Classic Plain
Pewter Comb and Brush Sets
by Empire Silver
$89.95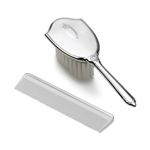 Girls Classic with Shield
Pewter Comb and Brush Sets
by Empire Silver
$99.95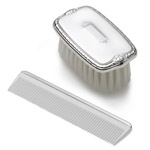 Boys Military Designs
Pewter Comb and Brush Sets
by Empire Silver
$89.95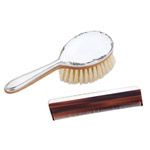 Georgia Girl's Set
Pewter Comb and Brush Set
by Reed and Barton
$99.00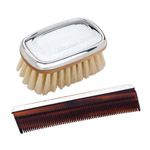 Kent Boy's Set
Pewter Comb and Brush Set
by Reed and Barton
$99.00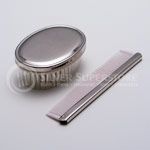 Plain, Boy
Nickel Plated Brush and Comb Set
by Sheridan
$18.95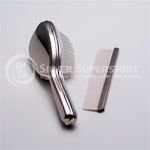 Plain, Girl
Nickel Plated Brush and Comb Set
by Sheridan
$18.95