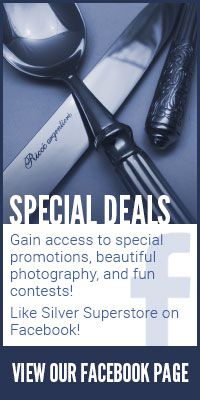 Spode Christmas Tree
Stainless Flatware, Silverware by Wallace Silversmiths
Inspired by the famous Christmas Tree dinnerware pattern, Spode introduces a premium quality, heavyweight 18/10 stainless steel flatware version. Christmas Tree features a full-color emblem inset in the handle. Manufactured by Wallace Silversmiths.
We also carry the offical Christmas Tree dinnerware line by Spode.
This item has been discontinued by the manufacturer and we have no stock remaining.