Wilton Armetale Gifts
As substantial as they are beautiful, we've worked hard to develop a vast array of products that reflect the way you live. From formal to casual, stylish to rustic, each piece we craft is designed to capture the spirit of your life.
Armetale metal is a food-safe alloy developed by Ralph P. Wilton in 1963. It was originally designed for the demanding stress of restaurant use. Armetale metal products from the 1960's are still in use today.
Armetale products will not break, chip or crack - timeless heirlooms that should never be retired in a cabinet behind glass. Use them every day. Armetale metal doesn't require the delicate care and handling that silver and china need. And Armetale metal will not rust or tarnish.
Armetale metal has been independently tested and approved for the safe cooking and serving of food. So you can use the same Armetale® piece to cook, prepare and present your cooking creations. That means less energy and time spent cleaning up and more time enjoying your guests.
Belle Mont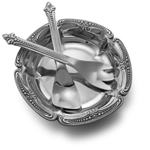 3 Piece Salad Serving Set
by Wilton Armetale
$89.95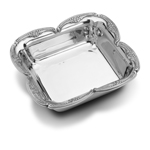 Square Bowl
by Wilton Armetale
$69.95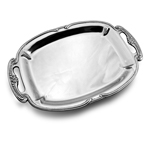 Handled Tray
by Wilton Armetale
$79.95
---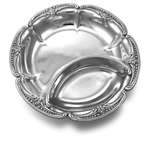 Chip and Dip
by Wilton Armetale
$69.95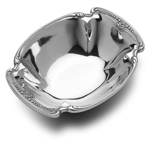 Deep Oval Bowl
by Wilton Armetale
$59.95
---
---
Wilton Armetale - Flutes & Pearls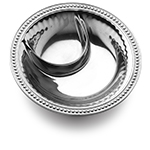 Small Chip and Dip
by Wilton Armetale
$49.95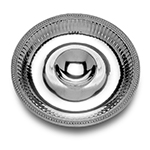 Chip and Dip
by Wilton Armetale
$69.95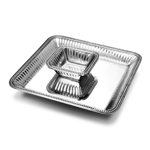 Large Chip and Dip
by Wilton Armetale
$79.95
---
---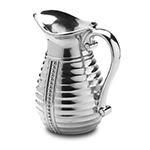 Pitcher
by Wilton Armetale
$74.95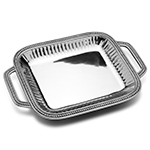 Tray with Handles
by Wilton Armetale
$79.95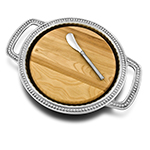 Cheeseboard with Spreader
by Wilton Armetale
$59.95
---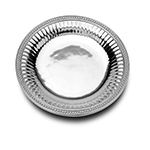 Medium Round Tray
by Wilton Armetale
$59.95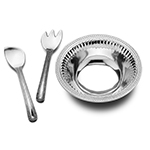 Medium 3pc Salad Set
by Wilton Armetale
$79.95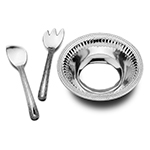 Large 3pc Salad Set
by Wilton Armetale
$99.95
---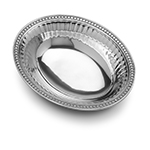 Medium Oval Bowl
by Wilton Armetale
$54.95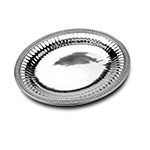 Medium Oval Tray
by Wilton Armetale
$59.95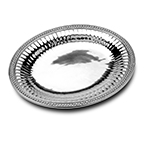 Large Oval Tray
by Wilton Armetale
$99.95
---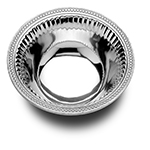 Medium Round Bowl
by Wilton Armetale
$59.95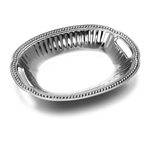 Small Handled Bowl
by Wilton Armetale
$49.95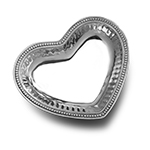 Heart Dish
by Wilton Armetale
$39.95
---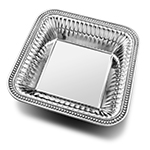 Medium Square Bowl
by Wilton Armetale
$69.95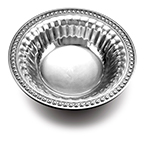 Snack Bowl
by Wilton Armetale
$24.95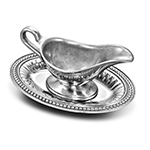 Gravy Boat with Tray
by Wilton Armetale
$39.95
---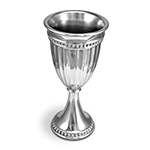 Goblet
by Wilton Armetale
$24.95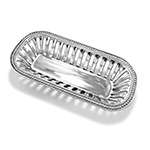 Bread Basket
by Wilton Armetale
$49.95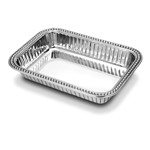 Rectangular Baker
by Wilton Armetale
$69.95
---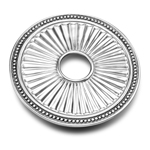 Trivet
by Wilton Armetale
$29.95
---
Wilton Armetale - Texas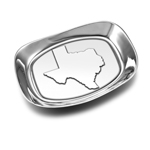 Texas State Bread Tray
by Wilton Armetale
$29.95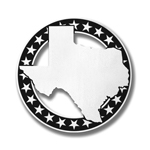 Texas State Trivet
by Wilton Armetale
$29.95
---
---