Liberty Tabletop Cedarcrest Stainless Flatware
Heavyweight, with a shiny finish and two simple lines running the length of each handle. The knife is a "hollow handle" knife, which means that a superior blade is inserted into the handle, giving you a much better cutting performance than one simply stamped out of one piece of steel.

The Cedearcrest pattern is manufactured entirely in the USA (New York) with USA-made steel by Liberty Tabletop; the only exclusively American stainless flatware manufacturer.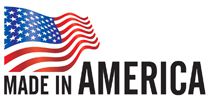 Larger Image
5pc Place Setting Includes:
Salad Fork
Dinner Fork
Dinner Knife
Oval Soup Spoon
Teaspoon
5pc Serving Set Includes:
Butter Serving Knife
Pierced Serving Spoon
Round Soup Spoon (Sugar Spoon)
Serving Fork
Serving Spoon
3pc Hostess Set Includes:
Casserole Spoon
Servall
Serving Ladle
20pc Set Includes:
45pc Set Includes:
(8) 5pc Place Settings
(1) 5pc Serving Set
65pc Set Includes:
(12) 5pc Place Settings
(1) 5pc Serving Set
125pc Set Includes:
(12) 5pc Place Settings
(1) 5pc Serving Set
(12) Dessert Forks
(12) Dessert Knives
(12) Butter Knives
(12) Round Soup Spoons
(12) Steak Knives