Introduced in 1906, each piece in Francis I has a different motif in the handle. You might also like Burgundy by Reed & Barton, and Old Master by Towle.
Francis I has become a discontinued pattern. Availability and price is limited to stock on-hand and is subject to change at any time.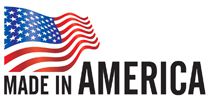 Larger Image
What does "HH" mean?
HH stands for "Hollow Handle", which means that the item has been made with a hollow sterling silver handle, and a stainless steel utensil has been inserted into it. Generally, the dinner knife handle is used for serving pieces, and a smaller version is used for the Butter Knife and Butter Spreader.