Designed for Sir Arthur Onslow, five-time Speaker of the House of Commons (1726-1761). This "Scroll & Pistol" cutlery is designed for traditional or contemporary settings. This pattern was formerly made by C. J. Vander of London, and is now a Wallace Silversmiths pattern.
This pattern is now considered "Made to Order". Please allow 4-6 weeks for Place/Dinner settings to be delivered and up to 6 months if ordering Open Stock or other pieces that are not currently in stock.
.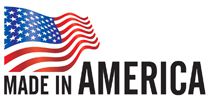 Larger Image
4pc Place Setting Includes:
Salad Fork
Dinner Fork
Dinner Knife, HH
Teaspoon
5pc Place Setting Includes:
Items in 4pc setting
Oval Soup Spoon
46pc Place Setting Includes:
(8) 5pc Place Settings
(1) 6pc Hostess Set
Flatware Chest
66pc Place Setting Includes:
(12) 5pc Place Settings
(1) 6pc Hostess Set
Flatware Chest
6pc Hostess Set Includes:
Butter Knife HH
Cold Meat Fork
Pie Server HH
Pierced Serving Spoon
Serving Spoon
Sugar Spoon
What chest is included with the 46 and 66-piece sets?
We include the Provincial chest, Mahogany by Reed & Barton, but you can also apply that cost to a different chest.
What does "HH" mean?
HH stands for "Hollow Handle", which means that the item has been made with a hollow sterling silver handle, and a stainless steel utensil has been inserted into it. Generally, the dinner knife handle is used for serving pieces, and a smaller version is used for the Butter Knife and Butter Spreader.