This delicate pattern is a combination of the Trefid pattern and the Lace Back pattern. Both patterns were very much in vogue about 1680. The fine lace design is continued on the back of the spoon bowls, and the back of the prongs. This pattern was formerly made by C.J. Vander of London, and is now a Wallace Silversmiths pattern.
This pattern is now considered "Made To Order". If an item is in stock, we'll ship it right away. If it's not in stock, the item can take up to 18 months to be delivered, and may require a 25% deposit.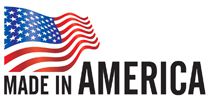 4pc Place Setting Includes:
Salad Fork
Dinner Fork
Dinner Knife, HH
Teaspoon
5pc Place Setting Includes:
Items in 4pc setting
Oval Soup Spoon
46pc Place Setting Includes:
(8) 5pc Place Settings
(1) 6pc Hostess Set
Flatware Chest
66pc Place Setting Includes:
(12) 5pc Place Settings
(1) 6pc Hostess Set
Flatware Chest
6pc Hostess Set Includes:
Butter Knife HH
Cold Meat Fork
Pie Server HH
Pierced Serving Spoon
Serving Spoon
Sugar Spoon
What chest is included with the 46 and 66-piece sets?
We include the Provincial chest, Mahogany by Reed & Barton, but you can also apply that cost to a different chest.
What does "HH" mean?
HH stands for "Hollow Handle", which means that the item has been made with a hollow sterling silver handle, and a stainless steel utensil has been inserted into it. Generally, the dinner knife handle is used for serving pieces, and a smaller version is used for the Butter Knife and Butter Spreader.