Truffle Layers Stoneware
Fine Stoneware by Denby
Intense and smooth, Truffle Layers is the new range from Denby. Enhance your collection with Truffle, incorporating gorgeous shades of mushroom and cream.

Why Denby? Distinctive shapes, a wide choice of colors and textures, and the highest standards of English craftsmanship for nearly 200 years. Denby stoneware is exceptionally durable, and save for use in the oven, microwave, freezer, and dishwasher.
This pattern has been discontinued by the manufacturer. We have no stock remaining.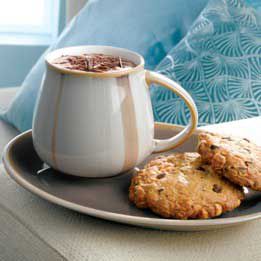 4pc Place Setting Includes:
Salad Plate
Dinner Plate
Cereal Bowl
Mug
16pc Set Includes:
32pc Set Includes:
48pc Set Includes: