Pewter Mint Julep Cups
Mint julep cups are commonly personalized with a monogram for gift giving or engraved with an award title making a great custom trophy cup. Your favorite mint julep recipe will taste even better when sipping from a personalized cup!
There are few drinks that have inspired their own vessel and become such an icon as the mint julep cup. Beginning in the late 1930's, the mint julep drink was served at the Kentucky Derby, and has become synonymous with the event ever since. These cups will never tarnish.
Click here for sterling silver mint julep cups
Click here for silverplated mint julep cups

Plain, 8 oz.
by Woodbury Pewter
Satin or bright finish
available.
$37.95 + Free Engraving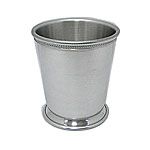 Bead Border, 8 oz.
by Woodbury Pewter
Satin or bright finish
available.
$37.95 + Free Engraving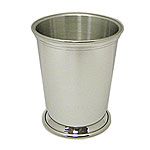 Plain, 10 oz.
by Woodbury Pewter
Satin or bright finish
available.
$43.95 + Free Engraving
---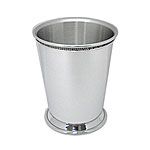 Bead Border, 10 oz.
by Woodbury Pewter
Satin or bright finish
available.
$43.95 + Free Engraving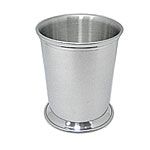 Plain, 12 oz.
by Woodbury Pewter
Satin or bright finish
available
$58.95 + Free Engraving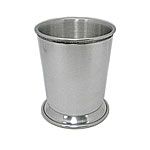 Bead Border, 12 oz.
by Woodbury Pewter
Satin or bright finish
available.
$58.95 + Free Engraving
---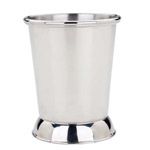 Oxford, 10 oz.
by Reed and Barton
$129.99
$100.00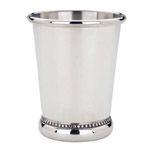 Windsor, 10 oz.
by Reed and Barton
$129.99
$100.00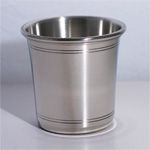 Carolina
5 oz., 8 oz., 12oz., 16oz.
by Salisbury Pewter
Starting at $37.45 + Free Engraving
---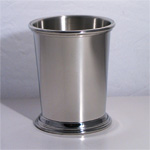 Kentucky
5 oz., 9 oz.
by Salisbury Pewter
Starting at $37.45 + Free Engraving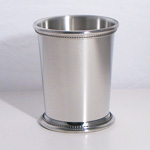 Mississippi, 9 oz., 12oz.
by Salisbury Pewter
Starting at $60.95 + Free Engraving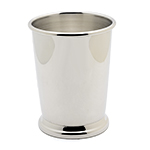 Classic Design, 10oz
by Empire Silver
$89.95
---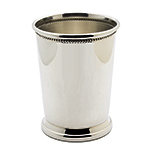 Beaded Design, 10oz
by Empire Silver
$89.95

Louisiana, 9 oz., 12oz.
by Salisbury Pewter
Starting at $60.95 + Free Engraving