Sculptured Cat
Pewter Christmas Ornament by Woodbury Pewter
The Woodbury Pewter Sculptured Cat Christmas ornament is beautifully crafted from tarnish-resistant pewter. Whether you are a lover of cats or animals in general, you'll fall in love with this pewter feline. Simple and chic, this ornament will look stunning displayed all year round.
Think of giving this pewter ornament to someone you know who has, or possibily lost, a special pet in their life, someone who works with animals or supports animal an cause. Think outside the box when deciding who in your life would treasure this ornament. This piece is gift-boxed and made in the USA.
Personalize this ornament with an engraving tag for $12.75. Simply add the ornament to your Shopping Cart, and click on the engraving option listed below the item.
About Woodbury Pewter
Woodbury Pewterers was founded in 1952, in the town of Woodbury, CT. by Ruth Holbrook and Lee R. Titcomb. The original location was a small blacksmith shop located next to the historic Hurd House in the center of town. In 1967, the business was re-located to its current location. Each piece of Woodbury Pewter is hand-crafted from the highest quality pewter using many of the same methods and tools that were used in the 18th and 19th centuries. Woodbury Pewter still remains a family owned and operated business with several second and third generation employees.
All Woodbury Pewter is hand-crafted in Woodbury, Connecticut. Master craftspeople using a wide variety of methods, carefully produce each piece of pewter with the skills and pride that is clearly apparent in every piece.
Don't forget about: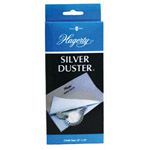 Hagerty Silver Duster
Silver Polishing Cloth
by Hagerty
$8.95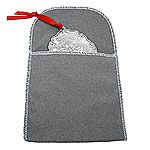 Storage Bag
4" x 4" Silver Storage Bag
by Reed and Barton
$4.95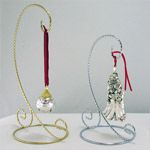 Christmas Ornaments Stands
Gold, Silver and Clear Stands
Each color available in two sizes
$4.95