Williamsburg Queen Anne
Sterling Silver Flatware, Silverware by Reed and Barton
Williamsburg Queen Anne is one of the prototypical Colonial patterns, debuting in 1940. It features three-tine Salad Forks and Place Forks, and a pistol-grip handle on the knife. Also available in a stainless steel version, Williamsburg Royal Scroll.
This pattern has been recently discontinued. We have no stock remaining.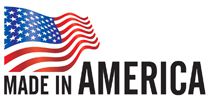 Larger Image
What does "HH" mean?
HH stands for "Hollow Handle", which means that the item has been made with a hollow sterling silver handle, and a stainless steel utensil has been inserted into it. Generally, the dinner knife handle is used for serving pieces, and a smaller version is used for the Butter Knife and Butter Spreader.