Christmas, Winter Holiday
Formal and Casual China, Dinnerware
Spruce up your dining room table this winter with one of these themed china patterns. Below are formal and casual dinnerware patterns that can bring color and life inside even though it may be cold and drab outside.
Are you looking for a Christmas dinnerware pattern? Below are some of the most beloved Christmas china patterns available from manufactures like Spode, Lenox and Noritake. If you are looking for something fun and casual the two lines by Oneida may be just what you are searching for.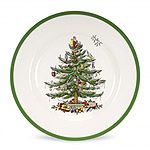 Christmas Tree
by Spode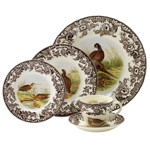 Woodland
by Spode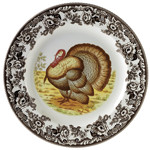 Woodland Turkey
by Spode

---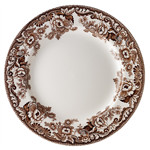 Delamere
by Spode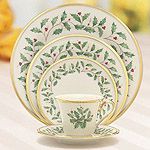 Holiday
by Lenox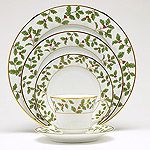 Holly and Berry Gold
by Noritake

---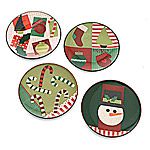 Christmas Goodies
by Oneida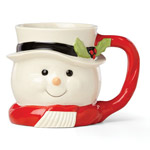 Holiday and Christmas Mugs
by Lenox & Noritake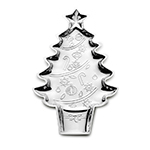 Celebrations Collection
by Mikasa

---
Discontinued Sets and Patterns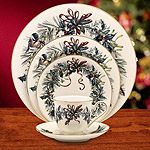 Winter Greetings
by Lenox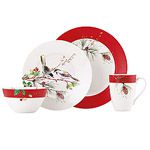 Winter Song
by Lenox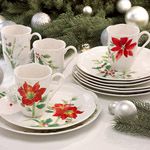 Winter Meadow
by Lenox

---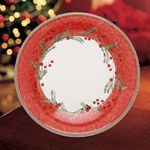 Holiday Wreath
by Lenox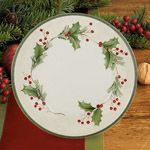 Holiday Berry
by Lenox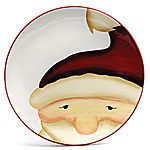 Jolly Santa
by Oneida

---
About our manufacturers
Noritake: Since 1904, Noritake has been bringing beauty and quality to dining tables around the world. Superior artistry and craftsmanship, attention to detail and uncompromising commitment to quality have made Noritake an international trademark during this past century.
Lenox: Lenox is America's leading tabletop and giftware brand. Lenox shares a passion for design and style with those who love to entertain and celebrate with family and friends. Lenox fine china, crystal, flatware, giftware, home décor and tabletop products are timeless pieces that reflect superb quality and craftsmanship.
Spode: Josiah Spode I (1733-1797) founded the Stoke-on-Trent based pottery company, Spode, in 1770. His inherent skills and sheer dedication to his business lead to two major achievements that would redefine the pottery industry. Portmeirion Group acquired Spode in 2009. With an outstanding product range and rich history that complemented Portmeirion's existing brands, Portmeirion felt it very important to keep this great British brand alive.
Oneida: The company originated in the mid-nineteenth century and has since grown into one of the most recognized brands in the world. Driven by devotion to design, Oneida prides itself on the finest quality products for its modern, decorative and classic tableware collections.