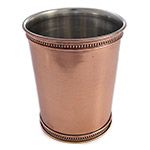 Copper Barware

Mint Juleps, Moscow Mules,
Shotglasses
Click here to view all styles


Barware by Nambé

Many items to choose from

Click here to view all styles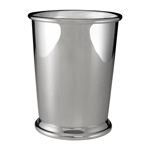 Mint Julep Cups

Silver, Pewter, Copper

Click here to view all styles
---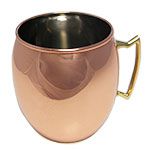 Moscow Mule Mugs

Many items to choose from

Click here to view all styles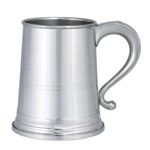 Goblets & Tankards

Many items to choose from

Click here to view all styles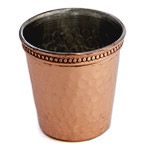 Shot Glasses

Many items to choose from

Click here to view all styles
---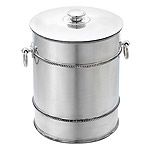 Ice Buckets

Stainless Steel, Pewter, & Silver-Plate

Click here to view all styles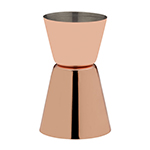 Jiggers

Copper & Pewter

Click here to view all styles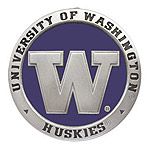 College Themed

Glass & Pewter
Click here to view all styles
---


Crystal & Glassware

Crystal & Glass
Click here to view all styles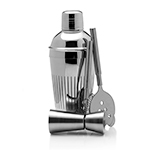 Bar Sets

Complete Sets for your Bar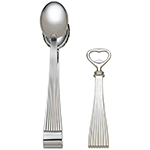 Reed & Barton
Heritage 2pc Bar Set
---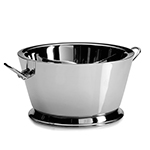 Stainless Steel
Bar Tub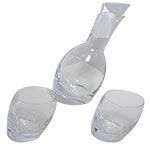 Decanters

Glass & Crystal
Click here to view all styles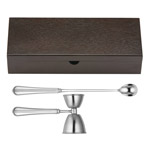 Thomas O'Brien Benson Bar Tools and Bar Sets

Stainless & Walnut
Click here to view all styles
---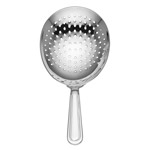 Thomas O'Brien August Bar Tools

Stainless
Click here to view all styles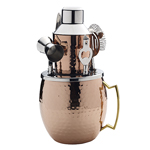 Copper-plated Stainless Steel
Hammered Moscow Mule 6pc Bar Set
by Mikasa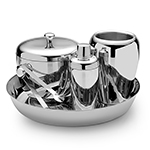 Stainless Steel
Apple 5pc Bar Set
by Mikasa
---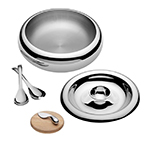 Stainless Steel
6pc Entertaining Set
by Mikasa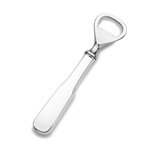 Bottle Opener's
Click here to view all styles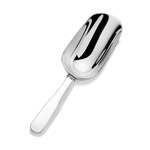 Ice Scoop's
Click here to view all styles
---

Swig Stemless Wine Cups
Click here to view all styles

Antique Copper
6pc Bar Set, Embossed Diamond
by ODI

Copper
6pc Bar Set, Embossed Diamond
by ODI

Black Mirror
6pc Bar Set, Embossed Diamond
by ODI
---
Barware and Cocktails
Whether you are enjoying a beverage after a long days work, preparing to entertain guests, or choosing a gift, using the proper drinking vessel can make or break your experience. Having the perfect utensils and drinkware not only makes your drinks taste better, but it makes your guests feel pampered.
Choosing the Right Glass
With so many options to choose from, picking the right glass can be taughting, especially if you are unfamiliar with bartending. Let us help narrow it down a bit.
Highball – typically holds 12-16 ounces, used for "tall drinks", generally used for mixed drinks (i.e. with soda or tonic water)
Double Old-Fashioned – holds 12 ounces, generally used for drinks served "on the rocks" and small cocktails
Mug – generally 8-12 ounces, can be used for hot drinks or chilled for beer
Shot Glasses – enerally holds 2 ounces, used for straight shots or measuring mixed drinks
Snifter – generally serverd with Brandy, the short stem allows your body to warm the drink and the shape of the bowl enhances the aroma
Martini – the long stem on a martini glass ensures that its contents stay frosty cold, wide brim exposes the gin to air so that its botanicals are more evident, and the sloping sides nicely support an olive or onion garnish
Wine Glasses – wine glasses alone have a variety of styles to match the various types of wine. Champagne flutes, having little surface area, prevent the wine's bubbles from fizzing out too quickly. Moreover, the celebrant can witness the spectacle of the bubbles rising to the top of the flute
Beer glasses and Tankards – As with wine, various types of beer can be served in speciatly glasses to bring out the flavor and qualities of each beer
Mint Julep Cups – size ranges from 5-16 ounces, designed spcifically for the Mint Julep Drink which has becoming very popular at the Kentucky Derby. In addition to evening cocktails, these cups are perfect for personizing and make excellent gifts or awards
Moscow Mule Mugs – generally holds 16 ounces, designed specifically for the Moscow Mule drink. Copper quickly takes on the icy temperature of the drink, and the mug's handle prevents the drinker's body temperature from warming it
Don't forget the Serveware and Accessories
Hosting a party is often accompanied by various stresses – make sure you have the right tools to get the job done in a quick and professional manner. Here are a few things you might need to mix the perfect drink.
Carafe – a container to hold larger batch cocktails so that you are ready to serve
Cocktail Shakers – ensure your drinks are well mixed and tasty from the first sip to the last
Jiggers – quickly and easily measure the alcohol going into each drink
Muddlers – used to smash and mix cocktail ingredients
Ice Buckets – typically holds ice for beverage making, but can be used to chill bottled bevereages
Bar Tubs – used to chill bottled beverages like liquor, chapange or beer
Whether you're collecting your own pieces or shopping for someone special in your life, our barware will be enjoyed for generations. Many of these can be engraved to personalize your gift!